Benfica

Futsal Program
The BENFICA FUTSAL PROGRAM (BFP), created and operated by PROPLAYER, presents a diversified offer for the global development of Futsal. The BFP includes training, competitions, tours, franchises and other services and activities, especially aimed at the international markets. Sport Lisboa e Benfica, with all its history and success in this sport, was the club chosen to be the main focus of the BFP. The entire program is specially built under the instructions of SL Benfica, as we intend to offer our clients the excellence and distinction that is experienced and taught in this great Portuguese sports institution.
In addition to this training offer, the BFP will offer in 2021 some TOURS TO SL BENFICA, that is, face-to-face visits to Futsal SL Benfica facilities in Portugal to get to know the club, watch futsal matches, organizes tournaments, among other activities. We will also launch the COLLEGE PROGRAM, that is, partnerships with schools in the United Kingdom to develop the sport of Futsal and enhance the educational options and paths of students aged 16 to 19, and at the same time, introduce SL Benfica to local communities and open FRANCHISES SL Benfica FUTSAL ACADEMIES in some countries with the particular methodology of SLB Futsal. All other programs will be introduced, and timely announced, as COVID restrictions are lifted and/or eased.
The works will be taught by a Futsal specialist, with the participation of a guest, directly from the SL Benfica facilities through an electronic platform.
Based on technical and tactical, physical and physiological aspects of the SL Benfica team / senior players. 10 interactive workshops have been created that will include exclusive videos of Sport Lisboa e Benfica players and personalities and some exclusive guests.
All content is based on SL Benfica's main team (players and coaches); supported by the interaction of guest professionals (coaches or former players) and online guests.
SL Benfica is an institution approved and certified by the FPF, which, together with its international partners, have developed four levels of Futsal courses for anyone interested in knowing more about this modality. Each level will be delivered in person at the SLB / arena / museum premises (SLB premises) or at premises (to be defined) in the UK (or any other country).
---
SL Benfica has defined a selected number of weeks where any club, federation, college or private group can participate in a five-star futsal experience. Our groups will have exclusive access to a unique range of activities, visits to facilities, competitions or tournaments, to make the tour specific to your needs, with the purpose of making your experience a memory for life. Our tour include:
Flights, hotels, meal plans and local transportation
Additional activities / excursions
Competitive matches or mini-tournaments for all age groups
Visits to SL Benfica training facilities and access to coaches/teams
Tickets to SLB futsal matches
Access to SLB training sessions
Access to SLB professional lectures by the senior technical team
Visit the SLB Museum & Stadium
Dinner with SL Benfica coaches and team
Tours to Lisbon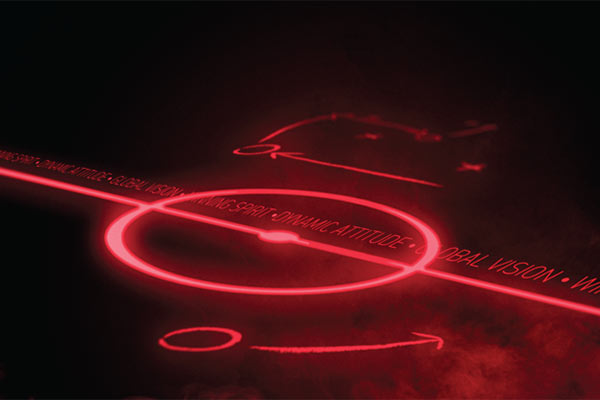 Prices:
€215 per pax plus all operating and travel costs (flight, hotel, food, visits, gifts, etc.)
Dates:
tto be defined by Futsal SLB
Link for sale:
Will be at www.proplayer.pt on a page dedicated to Futsal.
---
The Benfica Futsal Program | College Program is a network of UK Colleges that enables students to combine their studies with Futsal coaching. Our College Program will be an ongoing platform in various locations in the UK, where each elected college will have geographical exclusivity.
All participating colleges will have an officially endorsed futsal academy fully identified with the SL Benfica brand that provides training and other activities for students who enrol in the program. We aim to establish partnerships with colleges that will strengthen the educational options and pathways for learners aged 16 – 19 whilst exposing students and the local communities to the sport of futsal.
Participating students will always be taught in controlled environments who will have classes, and practice, with coaches accredited by SL Benfica, while continuing their academic studies.
Inclusive program – For males and females
Up to 16 hours a week of specialist futsal coaching
14.5hrs academic education
Inter-college competition
Priority access to tours and visits to SL Benfica in Portugal
Coaches will have to complete all BFP Coaching Course levels
FT Access to a UK based Futsal college program director
---
FRANCHISES SL Benfica FUTSAL ACADEMIES
Program specially developed to internationalize the SL Benfica brand and maintain a constant presence in countries and markets where SL Benfica is not normally present.
The idea is that clubs can buy a license that allows them to use the SL Benfica brand on their premises, always with instructions from SL Benfica. Clubs may change their name to SL Benfica London or SL Benfica Essex and, under franchise conditions, clubs will be required to attend coach training courses and acquire SL Benfica brand kits, as well as other obligations.
These Franchises ensure that clubs commit to various elements of the BFP (Kits, Tours and Coach Education) and thus meet the quality standards required by SL Benfica.